Finance and Insurance
After venturing into various Trading and manufacturing activities in Nepal, TM Dugar group took a plicy decision to enter Financial Services Sector as the group thought that these sector offer tremendous growth potential in the 21st century. So with this vision the group started SUNRISE BANK LTD. In association with some other reputed business groups in Nepal.
Further, the group ventured into life insurance sector, as it believes Nepal life insurance market is not developed. So the group want to play a important role in developing and growing this sector as it believe that life insurance should be made available to each and every individuals as it is a safety for the unforeseen and unexpected time in an individuals life.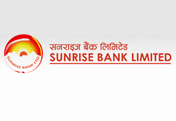 SUNRISE BANK LTD. TM Dugar group is the major promoter shareholder in Sunrise Bank Ltd. "A" Category Bank permitted to operate the international banking and working with baseI ii norms. For more information visit our web site : www.sunrisebank.com.np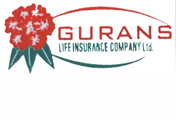 GURANS LIFE INSURANCE COMPANY LTD. TM Dugar group is major promoter shareholder in Gurans life Insurance Company Ltd. permitted to do all types of life insurance business.