Automobiles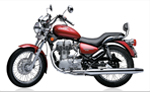 The Automobile Division of the TM Dugar Group is right on top. A combination of highly successful passenger cars and commercial vehicles has seen the group shift gears since 1972 and are on the fast track today, under the able guidance of it's Vice Chairman Motilal Dugar, Group has introduced many new concepts in Automobile field of Nepal i.e. Nissan Club, Stock Sales, getting cars by car carrier and state-of-art Service Center. The supporting arm is of highly dedicated team of professionals who take care of the total customer satisfaction factor which is the automotive department goal. This has placed all it's product in the top position in Nepal market. The group has been awarded by Mahindra & Mahindra as the biggest importer of their LCV vehicle's in the world.
TM Dugar Group have also set up a competent after-sales services facility in Balaju, which leaves the competition miles behind. The service station known as Gurans Engineers is equipped with the best technology and mechanics.
NAME OF THE COMPANY PRODUCT RANGE
NAME OF THE COMPANY

=> NISSAN MOTORS CO, LTD, Japan
=> MAHINDRA & MAHINDRA LTD, India
=> L & T- JOHN DEERE Pvt. Ltd., India
=> ROYAL ENFIELED MOTORS, India
PRODUCT RANGE

Nissan vehicles
Light commercial vehicles
John Deere tractors
Royal Enfield motorcycle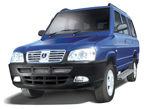 TM Dugar Group has established showroom, service center and spare parts center in Birgunj on 3 S concept basis. It's Birgunj Showroom having more than 14,000 sqft. Is the biggest automobile showroom in Nepal. TM Dugar Group has plans to extend the same to other cities of Nepal gradually.

In future, the group intend to bring more automobile related products of Nepal.